Dublin and summer — if a bustling capital city meets a peak travel season, you could instantly visualise a not-so-fulfilling holiday made possible by extra crowded attractions, long queues, and expensive travel costs. While these might be expected, Dublin in summer has a spectacular atmosphere that'll make your trip worthwhile. 
The city comes alive during summer, which runs from June to August. The must-see attractions, which sleep during the winter, are open to locals and tourists. There'll also be several festivals and cultural events to look forward to. That said, expect the pubs, clubs, and cafes, from the lively city centre to the off-the-beaten-path neighbourhoods, to be filled with tasty pints, live music, and fun-spirited goers. 
Embrace the summer buzz before autumn comes. If you're in Dublin this July or August 2022, here are 10 fun things to do during your holiday. 
1. Spend a lovely picnic with animals
Dublin is home to a plethora of city parks that serve as the "lungs" of the city. If you want to combine your park experience with wildlife encounters, one destination stands out from the rest: Phoenix Park. 
Phoenix Park is the largest enclosed public park, not only in Dublin but also in any capital city in Europe. It plays a significant role in Dublin's biodiversity and provides more than 20 different habitats for wild flora and fauna to prosper. One of the stars of Phoenix Park is the herd of wild Fallow Deer, an uncommon deer species which are descendants of those first introduced for hunting back in the 17th century. 
If you're travelling with kids, consider staying in a Dublin hotel near Phoenix Park. The massive park also features other places of interest like Dublin Zoo (Ireland's biggest and oldest zoo), Victorian People's Flower Gardens, and the official residence of Ireland's president. 
2. Enjoy sightseeing around the capital
Visiting Dublin during summer means you can take advantage of longer daylight hours and less chance of rain — a perfect time to go sightseeing. 
Make the most out of the city's compact centre and admire the Dublin landscape, which is heavily influenced by Georgian architecture. You can spot the best of Georgian heritage around Merrion Square. Photograph the elegant, brightly-painted doors. You can also go street art hunting, 
3. Visit Dublin's hidden gems
You probably have a list of Dublin's top attractions and landmarks. And chances are, you'll compete with a flock of tourists visiting the same destination. If you want to see the best of Dublin this summer, don't just limit your itinerary to what the travel guidebooks show — go off the beaten path and visit its hidden gems. 
Follow the locals. From the quiet neighbourhoods in the city to the natural attractions a little outside of the city centre, you can discover awe-inspiring destinations that'll let you see Dublin from a local's perspective. 
Find local pubs, cafes, and dining spots that offer traditional Irish food and craft beer. Step inside small museums and art galleries. You can also visit secret parks and gardens, and other natural attractions not everyone is familiar with. 
4. Discover Dublin beaches and spend summer by the sea
Want an old-fashioned beach getaway for your summer vacation? You don't need to travel hundreds of miles to see a patch of blue — Dublin takes pride in its amazing sandy beaches that can be visited in less than 30 minutes via train from the city centre. 
From the hidden coves in Howth (North) to the blue flag Killiney Beach (South), there's a Dublin beach to suit every mood. 
5. Try Dublin's coastal walks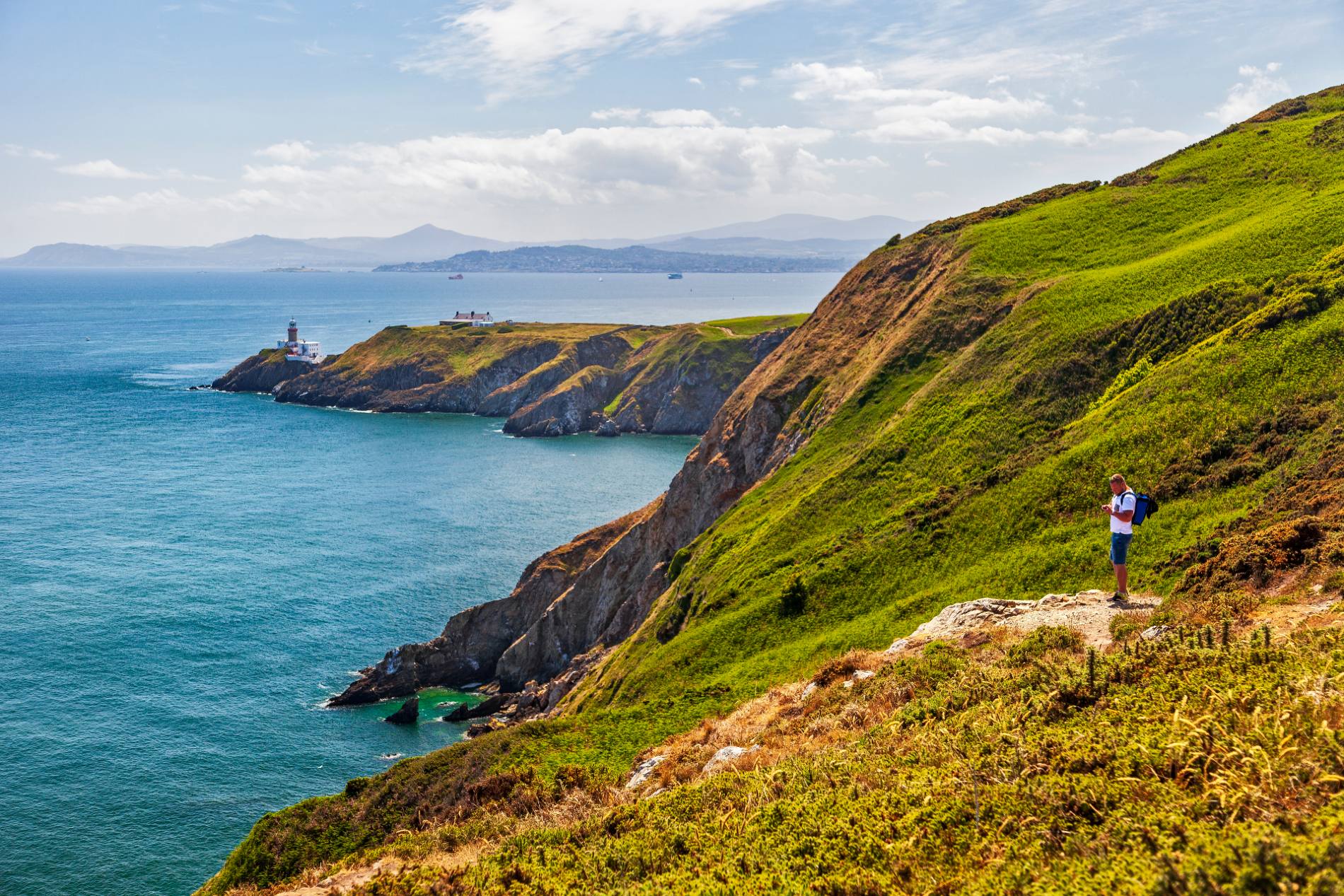 If taking a dip or going on water adventures aren't your thing, you may try Dublin's coastal walks or cliff walks. Head south of county Dublin and feast your eyes on coastal sceneries mixed with stunning mountain views. Don't forget to end the day with tasty pints at a pub with a view. 
6. Check out the festivals and cultural events lined up for summer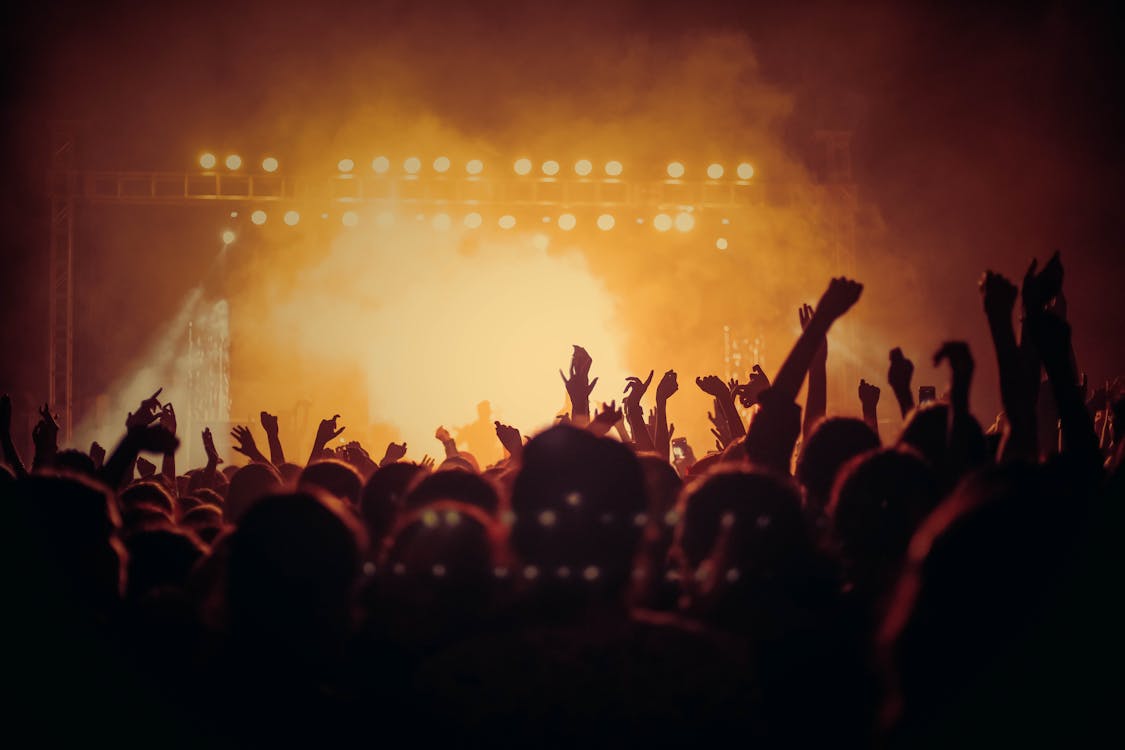 The peak season does have an edge over the low tourist season, especially if you're in a city renowned for its energetic vibe. For one, you can experience the fun of cultural events and festivals. 
Check out Dublin's event calendar and you'll be overwhelmed with a wide array of festivals and shows lined up from June to August. These include music festivals, concerts, food festivals, art, and literary events, and more. Visit Dublin's top landmarks, parks, and cultural attractions to soak up the festive atmosphere. 
7. Dine and shop in Dublin
Summer also brings dining and shopping spots like markets, boutique shops, pubs, and beer gardens to life. Plus, you'll enjoy performances by the local buskers who provide a musical backdrop to Dublin's busiest districts. 
8. Experience Dublin's spectacular nightlife
Summer may have long daylight hours but that doesn't mean you'll head to your hotel in Dublin after sundown and "call it a day". Make room for Dublin's vibrant nightlife! 
With around 772 pubs in Dublin, you won't have a hard time finding a great place to have a pint. Enjoy craft beer, live music (modern genre or traditional), and of course, the presence of lovely strangers and friends, coming together to have a great time in Dublin.
Author Bio: Carmina Natividad is a travel and lifestyle writer. Aside from taking vibrant street photos, you can find her writing articles about travel, food, and lifestyle. To know more about hotels and travel blogs, you may visit Ashling Hotel Dublin.